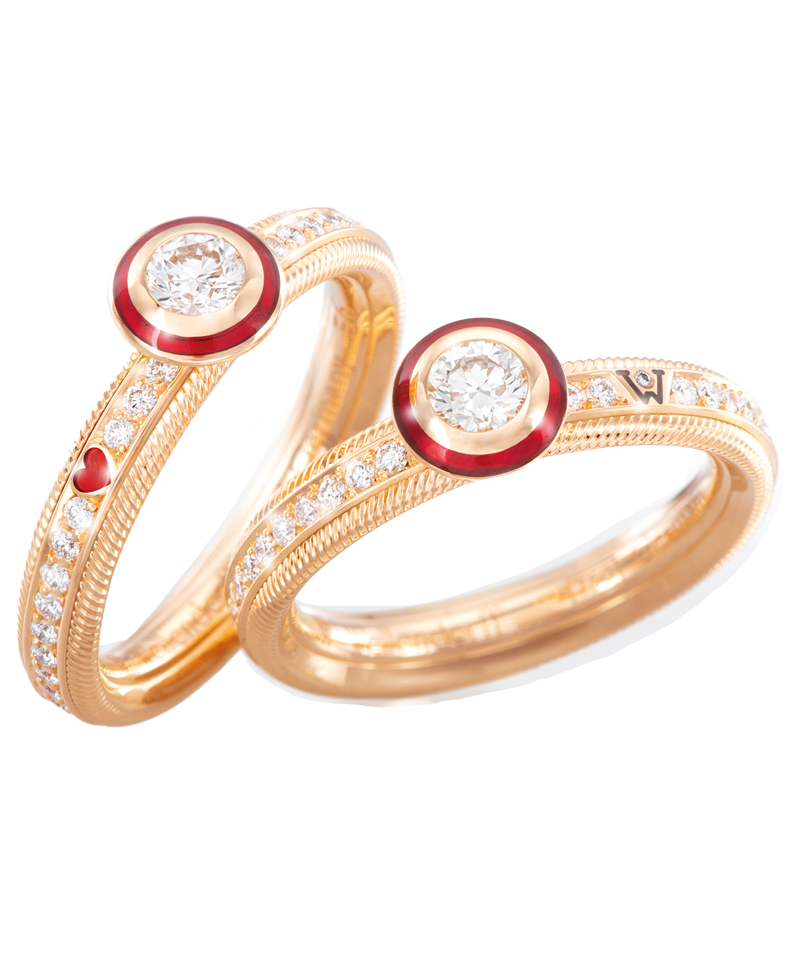 Founded in 1893, the German jeweller, Wellendorff's authentic tradition has enabled it to build a proud reputation over a long period of time.
Each detail of the jeweller's handiwork is patiently crafted, as in addition to meticulous gold craftsmanship, an artisan's and jeweller's savoir-faire is replete in the jewellery's design lending it a unique sense of detail. As such, allow your gaze to admire the Danke Für ring and observe all of its detail. The ring is carefully crafted, and consists of several pieces. The central part set with diamonds turns inward on itself, sliding inside the fully chiselled gold ring. Small enamelled hearts frame the row of diamonds and reflect a solitary diamond surrounded by its red enamel halo. These details give the ring significant charm and lightness.
This ring is easy to wear and is a piece that you will not want to take off. Its playful ring makes it an addictive jewel that one rotates, making flaunt with envy?
Danke Für is a way of saying thank you to life, love, loyalty, the enchantment that makes our life a celebration, moments of happiness that bring us together and unite us. Isn't a circle of diamonds turning infinitely a symbol of eternity? Eternal feelings. Eternal diamonds.