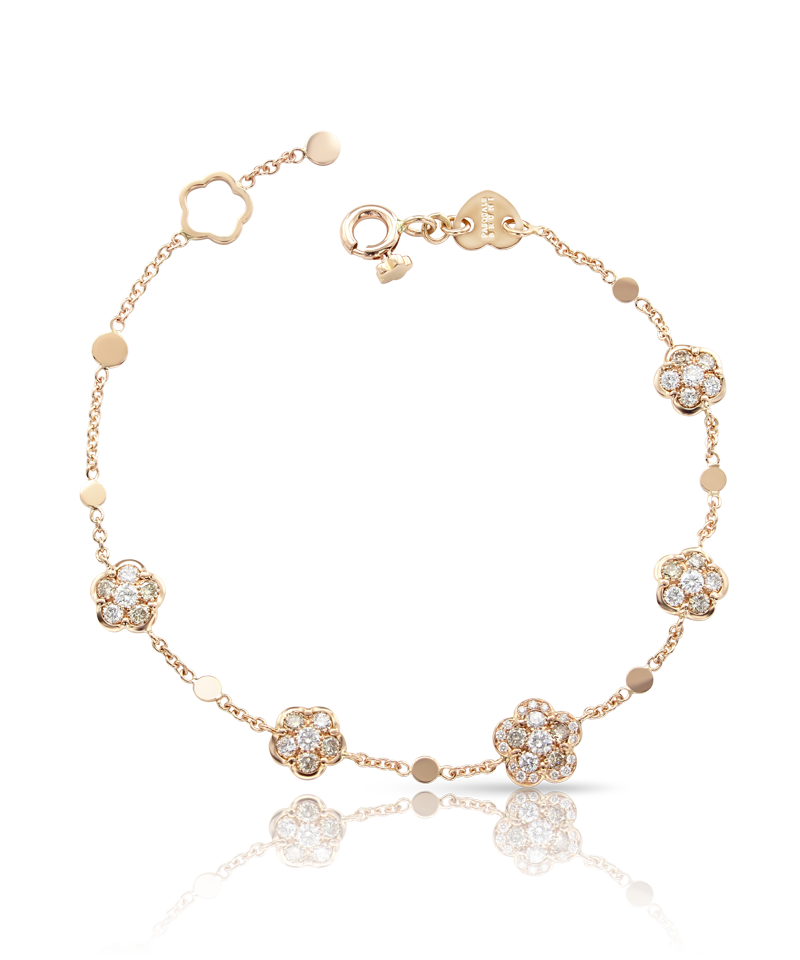 Flowers are the essence of creativity. They blossom in nature, in gardens, in the freshness of the shade and under the incandescent sun of a summer's day. At Pasquale Bruni, they also blossom into the Milky Way, like stars in orbit around the moon, embraced by the starry night. Lively and vibrant with freedom, they symbolise women advancing through life, who are proud and independent.
On the Figlia dei Fiori bracelet in white gold, diamond florets align in a dazzling, light and exquisite farandole. One of the flowers, surrounded by diamonds, punctuates the harmonious regularity of the patterns. The design of this bracelet is with brought to life with sophistication. The chain is studded with small gold tokens at regular intervals. They add sparkle and magic to the bracelet.
They are like little sprinkles seeking to slip into the dancing circle of this crazy bouquet of freedom. The light plays with all facets of this joyous galaxy, both on the stigma and the flower petals made up of six diamonds. The delicate size of the flowers and their gold interstices make the Figlia dei Fiori bracelet a discreet and sublime piece, stamping a seal of simplicity for dazzling chic.