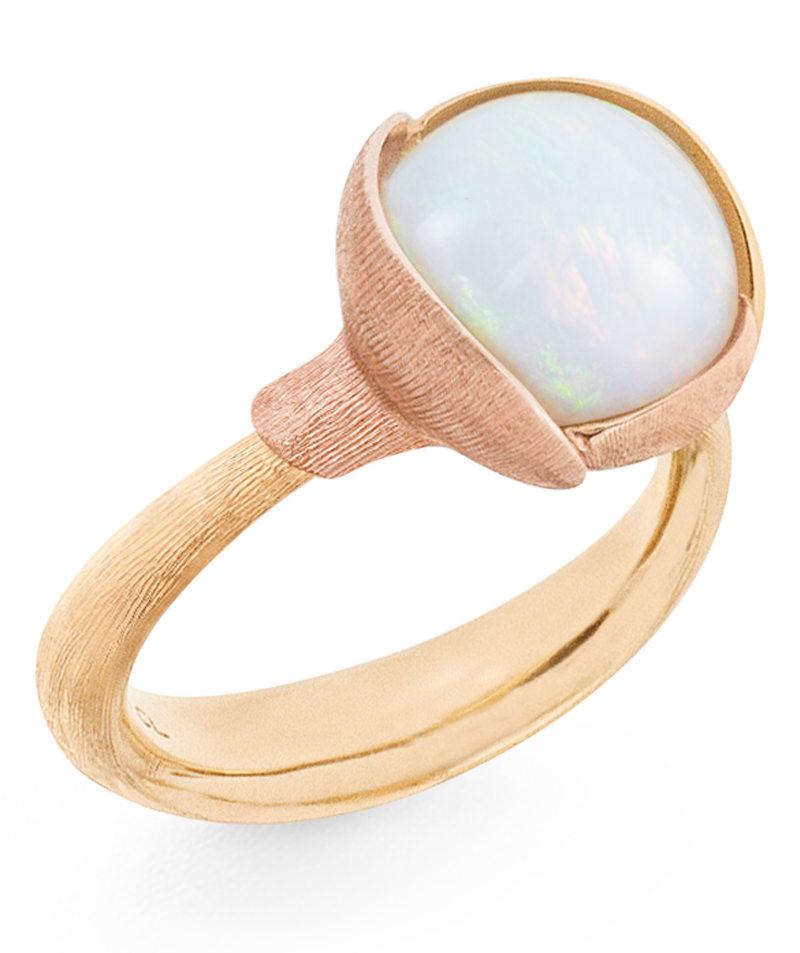 The story of the Ole Lynggaard House in Copenhagen involves a long love affair with precious stones mixed together with many symbols of happiness, such as those of peace and love.
For this Danish family who has been running the House for 60 years, embracing exotic travel and cultures, stones and jewels are not simple adornments, they are heralds of a certain secret happiness.
Jewellery from the LOTUS collection evokes this cherished Asian flower, which closes at night and opens every morning with the sun. It expresses femininity in all its beauty and a slightly mysterious softness that has inspired a thousand beliefs. The lotus flower embodies elegance, perfection, purity and grace.
Ole Lynggaard Copenhagen presents the lotus as a singular form, in all the splendour of its simplicity, and its bouquet. On this ring, a lotus is positioned majestically. Its opal cabochon, a corolla set in satin-gold, expresses the sweetness of this legendary flower. The white opal and its subtle milky gloss give it a delicate and fragile softness where the light seems to pierce it with a muted touch.
This extremely refined ring seems destined for a woman who loves understated and dazzlingly pure gems, both subtle and sparkling with a thousand points under any light.