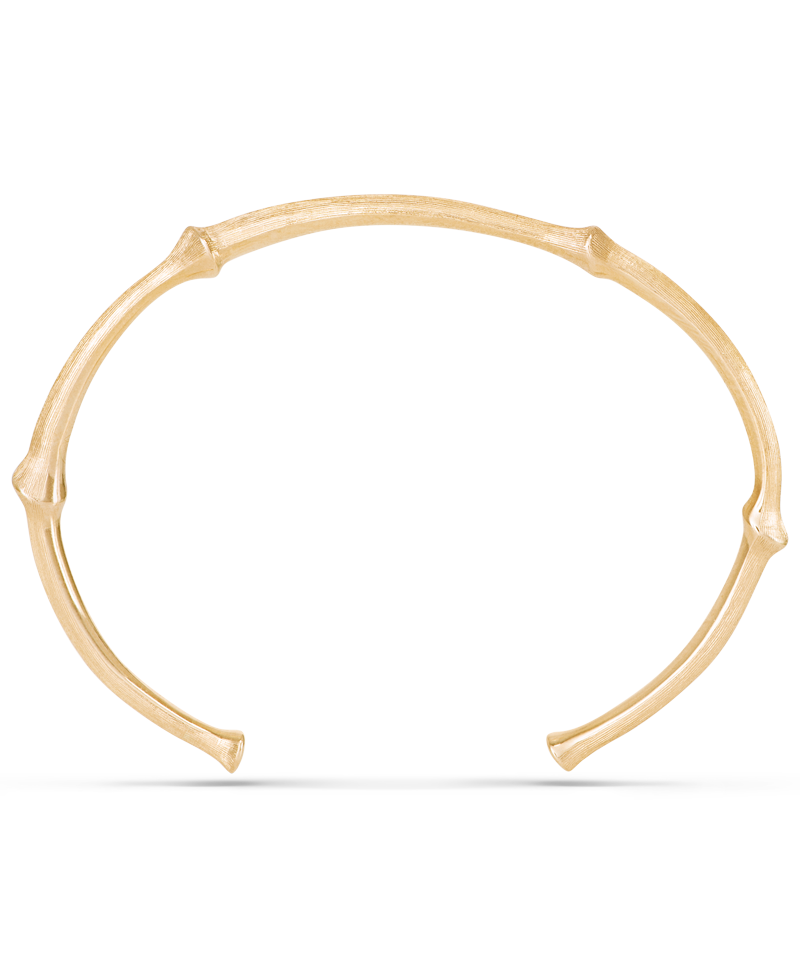 The satiny yellow gold of the NATURE torque bracelet highlights a cherished Ole Lynggaard Copenhagen House tradition, where inspiration comes from natural beauty and the simplicity of fauna and flora.
Inspired by bamboo, a luscious shoot from tropical regions, the collection reflects, as the LOTUS line does also, an affection for exoticism that has inspired the Ole Lynggaard Copenhagen House's artistic department since its creation. Bamboo symbolizes resistance and flexibility combined with a supremely light touch. An allegory suggesting that human beings are noble in their love of nature, balance of life, harmony and well-being.
Bamboo here depicts its subtle and silky light, echoing a lush, warm forest, and the ponds and mangroves where it grows.
It distinctive form encircling the jewel, is emblematic of the entire NATURE collection, for men and women alike. The NATURE line is made up of gold or gold paved with brilliants. Some are set uniquely with diamonds on small rough bumps that form their knotted points. Other models consist of a rough-coloured cord enclosed with a satin-gold hook. The torque NATURE bracelet was designed with the same understated spirit, of matte and satin-gold, in harmony with all the collection's other pieces.