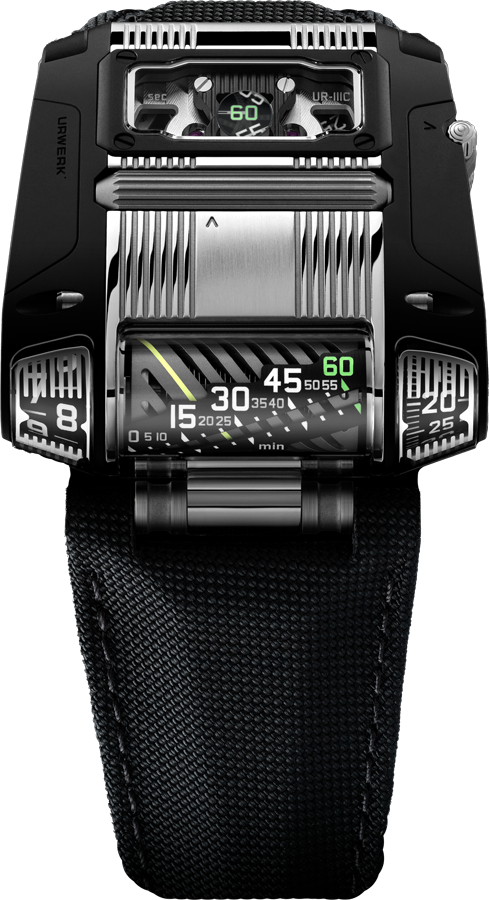 Movement
Automatic with seconds-stop system, 37 rubies, 48 hours of reserve power

Functions
Hours, minutes, seconds


Dial
Jumping hours, linear minutes with retrograde system, digital minute and seconds counters

Extreme, without concessions. UR-111C TT, for Two-Tone, is uncompromising.
This creation belongs to the URWERK "Special Projects" family and therefore stands out thanks to its satellite features which have made the brand famous. Of all existing watches, these are undeniably the boldest designs.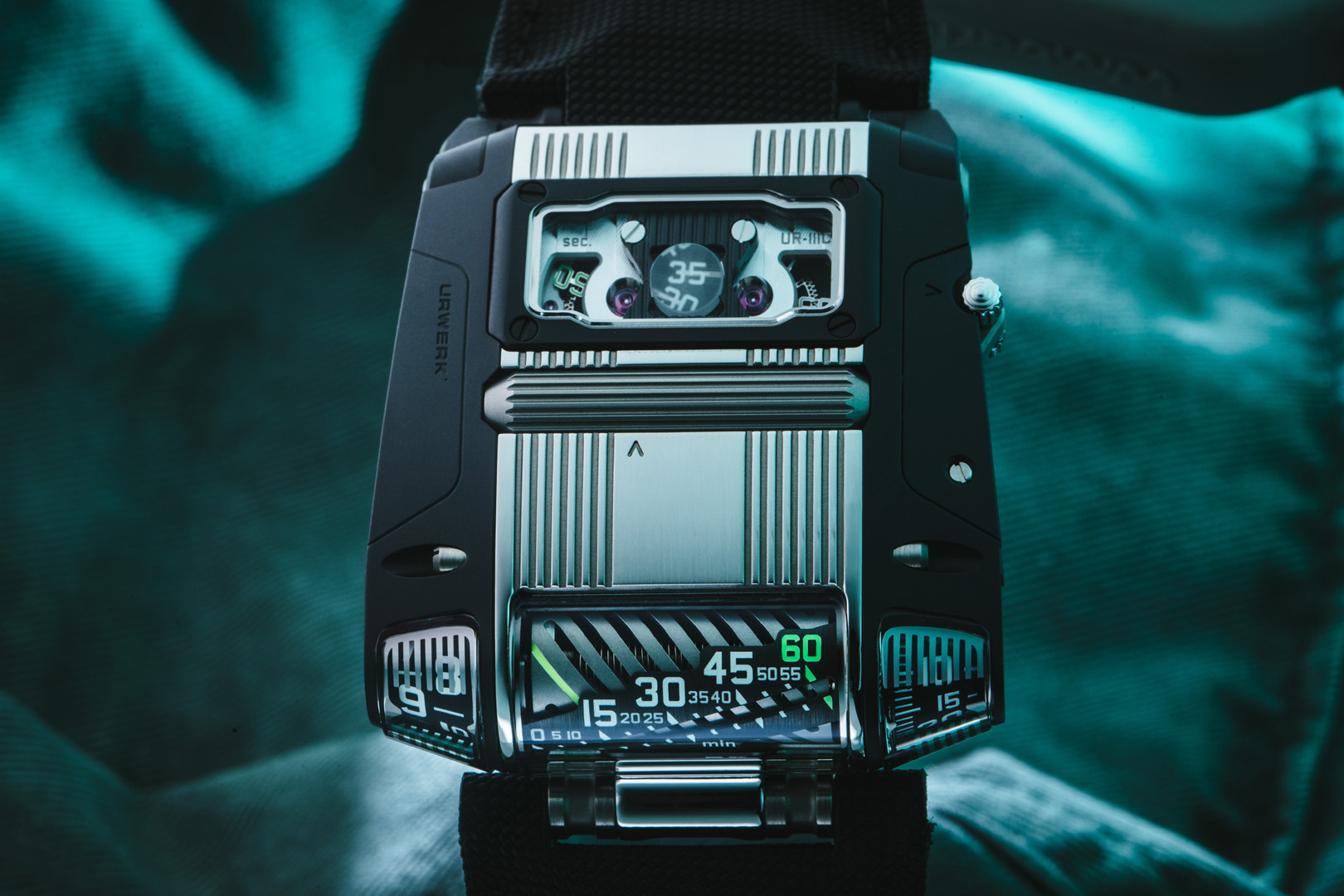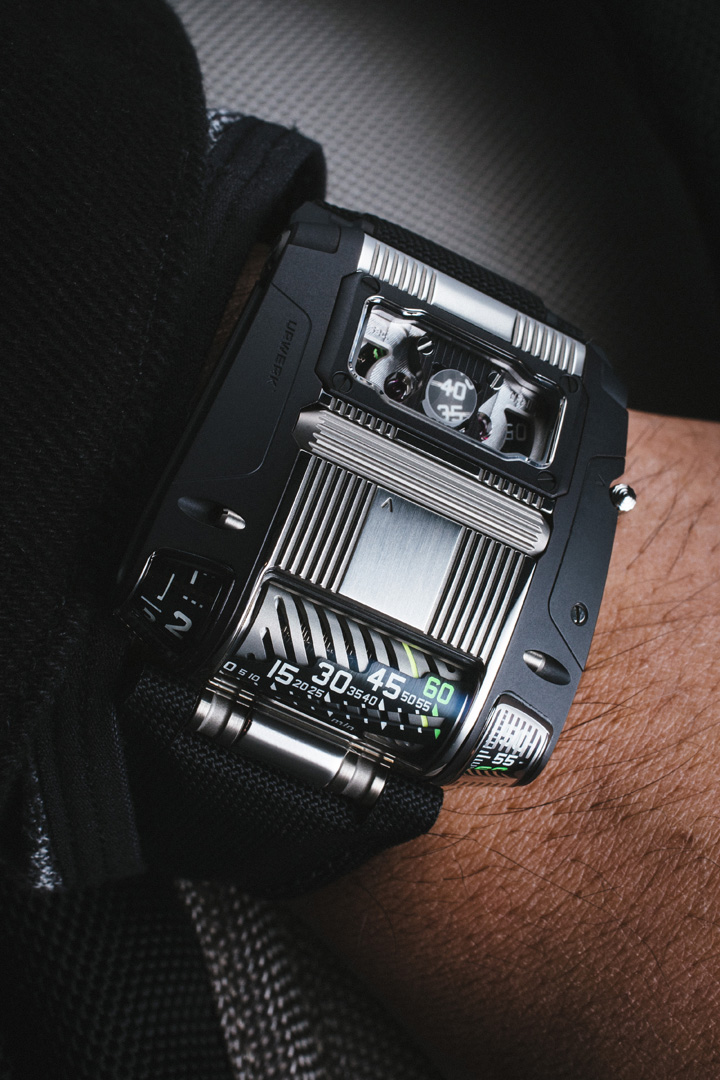 The first feature is the linear and retro minutes display, created in the style of vintage car speedometers. The hour-markers are arranged on a 30° diagonal slope to facilitate reading of the time. This means that the perforated roll on which the minutes are displayed pivots 300 degrees around its axis. At the 60th minute, it jumps forward by an additional 60 degrees to return to its initial position. This "jump" triggers the progress of passing hours. Next, the seconds are skeletonised and arranged on two wheels, each one arranged in ten-second increments. They are literally projected towards the dial by way of an optical fibre bundle, meticulously arranged over one tenth of a millimetre of the wheels. The fibre optics thereby convey information – without distorting it – as closely to the gaze as possible.
Finally, in the guise of a winder and without a crown, the piece is crossed through its centre by a rotating cylinder. The bearing of this device helps rewind the watch's automatic movement. When the arm located to the right of the case is raised, this crown cylinder is used to adjust the time, with a stop-seconds for a perfect time setting.