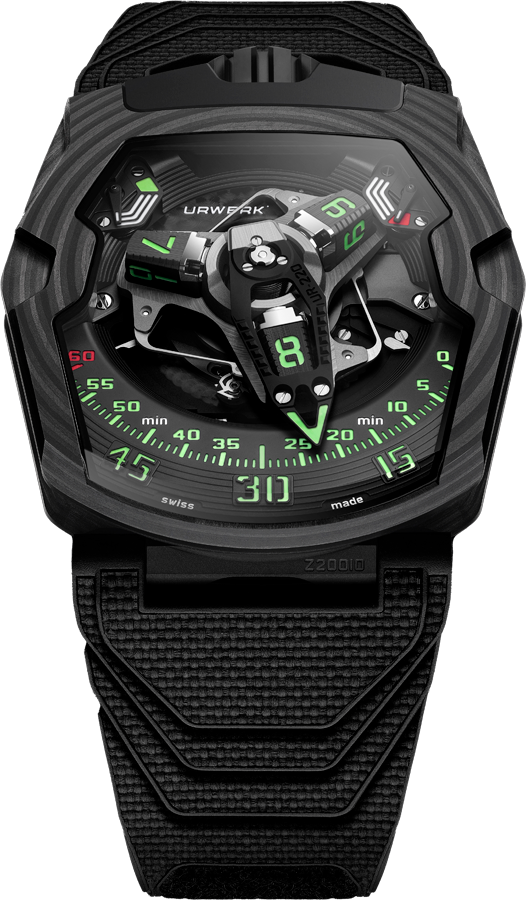 Mouvement
UR-7.20 Calibre developed by URWERK

Functions
Roaming hours on satellite device (URWERK patent), minutes on three-dimensional retrograde hand, double reserve power indicator, operating time indicator (Oil Change) before double roller adjustment on the back.

Case
CTP Carbon (Thin Ply Carbon) 81 strata, microbead and matte sandblasted crown, black DLC, sandblasted black DLC crown-cover, smooth matte carbon case

Dial
Reserve power bridge and black beaded module, black micro-beaded power reserve dial, vertical satin satellites, polished bevels, thin circular sanded carousel and carousel cage, black rhodium-coated, fine sanded satellite cam, circular satin finish, Super-LumiNova painted: white emission blue for power reserve, green emission green for hour and minute hour markers for 60-marker and power reserve marker.

Strap
"Kiska" referenced rubber Vulcarbon with black DLC buckle; auto Velcro grip
Big news for 2020: the UR-220 Carbone, known as the "Falcon Project".
It's the first carbon case URWERK has ever made. It is composed of 81 PTC Carbon strata, compressed into an epoxide polymer resin. This structure draws a regular and refined frame over the UR-220, which highlights the shape of the case.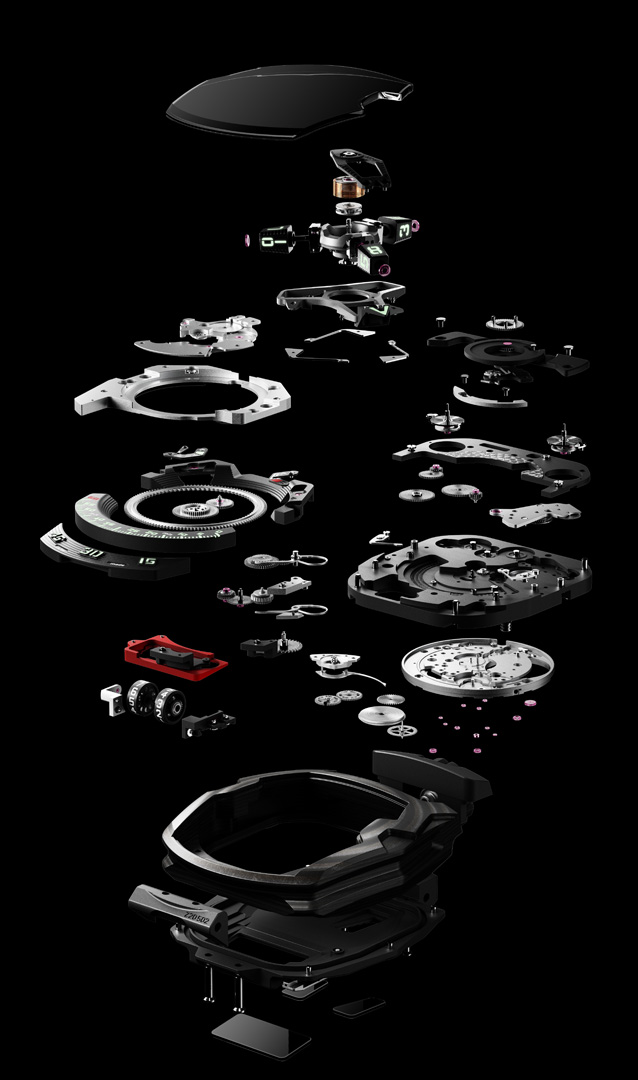 On the bottom of the case, URWERK reintroduced its "Oil Change" indicator, which had disappeared for several years. This is a numerical gauge, on which months are represented as units, on two adjacent rollers. The counter is activated by the watch's wearer, removing a protective pin and triggering a push button. From then on, the counters turn and display the operating time of the movement.
Servicing is recommended every 39 months (3 years and 3 months). The counter will then be reset to zero and the pin replaced by URWERK. On the dial, one can find UPWERK's cherished satellite display: 3 cubes, each with 4 faces, totalling 12 hours, which alternately move on a linear timer, from right to left – a nod to the path of the sun, which travels from east to west.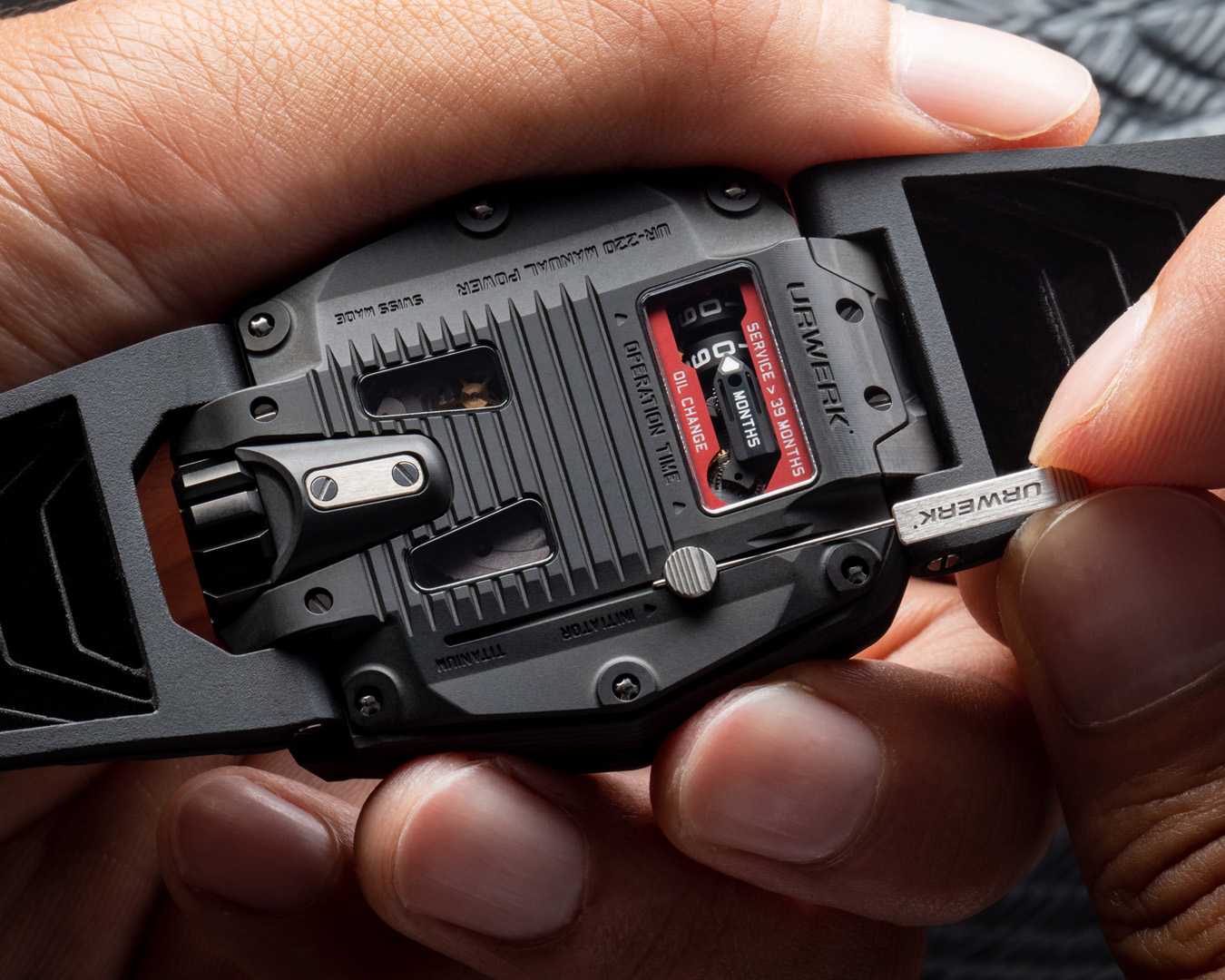 The assembly is completed by a double power reserve: at 1 o'clock, one reserve day of autonomy. At 11 o'clock, opposite, a second day. Finally, one may note a brand new type of watchband, the first designed by brand co-founder Martin Frei. It is made of Vulcarbon rubber, hand-stitched and hand-finished.